PROAC

ProAc News & Developments
New ProAc Distributor : USA 30th Jun 2015 ProAc is pleased to announce our new USA distributor! The sound Organisation. For all ProAc USA en-queries, please contact The Sound Organisation - distributor contact information can be found on our World Wide Distributors page.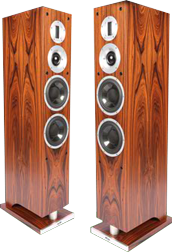 The Amazing K6
Discover our latest Range that benefits from our new Kevlar dirve units.
Click ProAc Website >>
Latest News 22nd Aug 2014
The new ProAc Response D30R has been well received internationally with exceptional enthusiasm by both dealers and ProAc customers. It is now the subject of an enthusiastic review in the September 2014 edition of What Hi-Fi? Sound and Vision. To view this double page spread feature, please click here.
Lastes News 17th May 2012
Since the implementation of Carbon Fibre and Kevlar cone materials utillised in the Carbon Pro range and Response D40R and K6 loudspeakers, we continue to investigate materials of all types, in order to make it feasible to manufacture cones of different sizes, for potential inclusion in future models.